A reputation built on delivering high standards
Behind every shipment of eggs from our farms to our customers, we undertake a process that ensures we deliver only the best product in the industry. This process, developed and improved over our almost 80 years, has been one of the reasons why Troutlodge remains the world leader in trout breeding. 
Our eggs come from trout that are selected using the latest technology in animal breeding. They are raised and harvested in biosecure facilities in the United States and Europe that are supported by a global team of specialists from around the world.
Once the eggs are eyed they are run through Q sorter machines which select for the most viable eggs with a high degree of accuracy. After machine processing, they are then examined by hand. Our experienced team removes pale and poorly developing eggs before final inspection. Any eggs that do not meet our high standards are siphoned out. 
Getting what you paid for
Troutlodge customers are used to not only getting a great product, but they expect to get exactly what they paid for. We ensure this happens through 3 key principles.
In our USA facilities eggs are counted and an electronic file per tray is generated indicating the number of eggs within a 99.9% accuracy. This is industry leading, as the standard process is a volumetric estimation.
Egg boxes are custom made in-house and tailored to secure a successful delivery to the customer. These boxes are also constantly being revaluated to make sure they are the best they can be, with  a variety of sizes and packing combinations used to meet customer requirements.
In addition to coordinating dates of shipments with customers, health certification, and egg availability from incubation, Troutlodge has developed a trusted network of freight forwarders all around the world that specialize in delivering perishable items. Through this network, we are able to confidently deliver products from our facility to most customers around the world within 48 hours.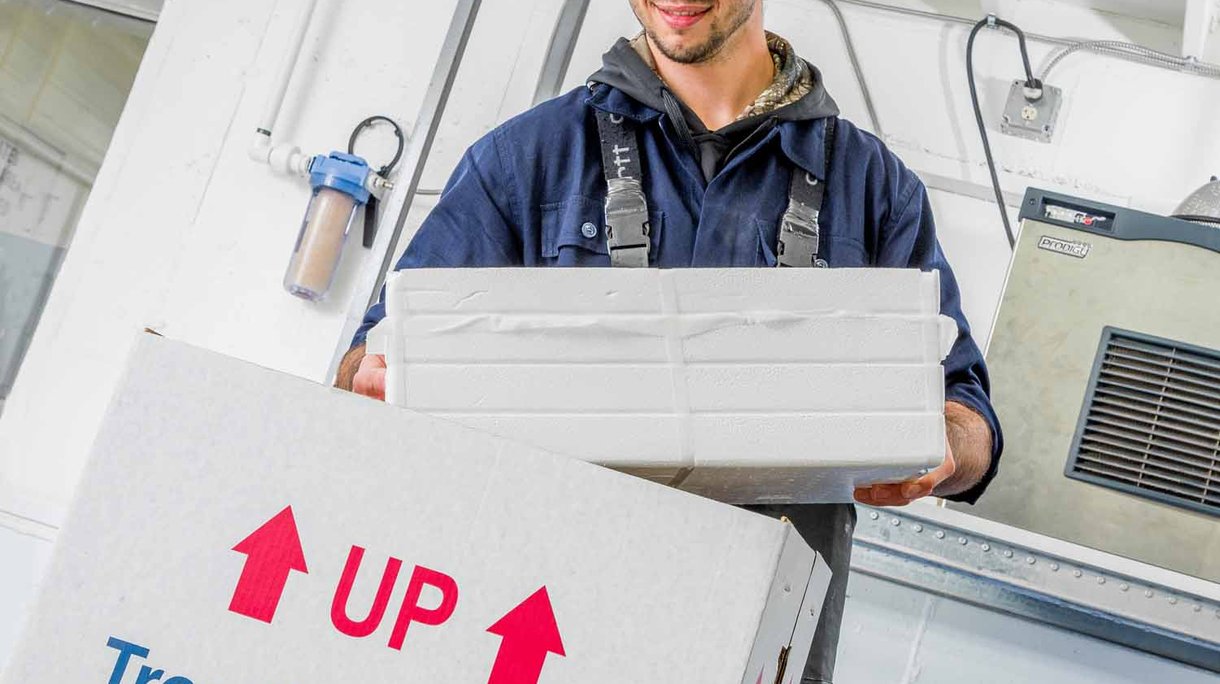 Standing behind our product
It isn't enough to say we have a great product, but we stand behind it. Troutlodge offers a 90% hatch rate warranty on the invoiced number of eggs received. This gives our customers not just security, but also peace of mind, they can buy the best with confidence.